Leonie is a valuable guide everyone should have on their life path
Hi, my name is Leonie and I'm excited our paths cross here.
My purpose is to inspire and empower women to reclaim their feminine power and true purpose.
As a coach and mentor by your side, I help you tune into your inner knowing to go your own way and trusting that it will take you in the right direction. You get to take full responsibility for yourself and embrace your uniqueness. Once you follow your passion and honor your convictions, you become magnetic and you will attract the most aligned opportunities and people…
My mission is to support women to remember who they are in their true essence and daring to follow their soul's calling from this place I call the human flame. Once we start living from this sacred place, I hold the vision, that we live in happier and healthier alignment with our own true feminine nature and the nature around us, too! No need to wait longer, let's create from here!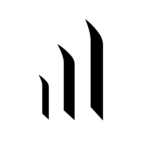 60min Purpose Check Up
You don't feel seen and appreciated enough for who you are?
You want more in life and in your work?
You're looking for new adventure in your life or a job with purpose?
I help you identify the gap between, where you stand today and where you want to be in your life in the near future. You'll receive my honest feedback for your individual situation and what possibilities there are for you to come into alignment.
This is like a health check up for your soul!
120 Euro
"This journey gave me the permission to think big for myself. I no longer take my unique qualities and talents for granted, but instead honour them. Leonie touches the soul level and has the capacity to feel what lies beyond the words. I can recommend her to anyone who wants to get to know a deeper side of themselves!"
"Since working with Leonie, I learned how to accept myself and be more confident by exploring my feelings and working through my emotions. She has helped me to define and value my purpose, how I want to serve in my daily life and to move towards it. I love Leonie's active way of listening and challenging me in pulling the truth that is in me and helping me do the work to get there."  
 – Katie, USA –
"I am infinite grateful for this journey and finally feel I have arrived home within myself. I learnt how to let go of the goal, but enjoy the path instead. Ever since, I feel more calm and trust in life. Working with Leonie helped me to find the confidence to set healthy boundaries and no longer allow others to mislead me off my chosen path. Over time it has become easier for me to notice my needs and formulate them directly. Overall, I am a more cheerful person again, because I learnt how to appreciate what I have and honour my need of alone time!"
– Birke, Germany –
Love
Love
Love
Love
Love
Love
Love
Love
I look forward to reading from you via email or this contact form: